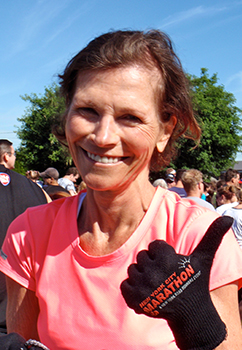 Lung cancer takes the lives of more women than any other cancer.
The Barb's Beer Foundation supports a cure by enlisting restaurant and tavern partners to put Barb's Beer on their taps.
The Foundation will use funds generated with Barb's Beer to make a contribution to its lung cancer partners, led by cancerGRACE.org, in the names of the Runner in Red Essay Competition winners.
Learn more about Barb (a Boston Marathon runner's) story and Barb's Beer at barbsbeer.org